Extension of Clean Energy Industry Chain Allotment of ENN EC In Progress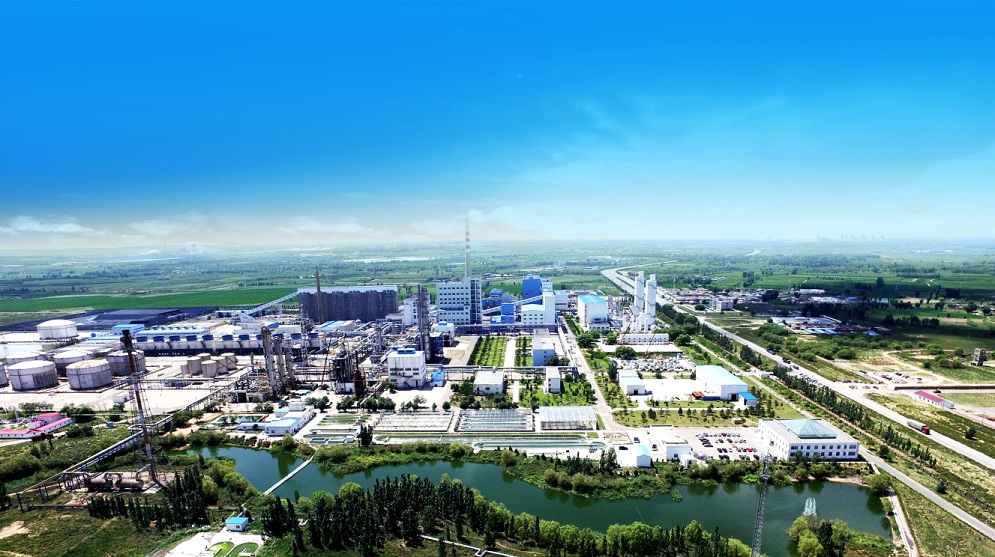 ENN EC (stock code: 600803) formally obtained the approval of the China Securities Regulatory Commission on January 19 for the issue of A share allotment. the Company plans to allot 2.5 shares for every 10 shares to all shareholders, with the allotment price of 9.33 yuan/share. The total amount of funds to be raised for the allotment shall not exceed 2.3 billion yuan (including the issue cost) and shall be used to invest in the stable light hydrocarbon project with an annual output of 200,000 tons in Xin Neng Da Qi. After this allotment of shares, the newly injected funds can not only support the Company's future development, but also further help the Company to extend the clean energy industry chain and provide strong support for its strategic business development.
As of the publication date of this draft, ENN EC has officially launched a allotment of shares. Investors holding The shares of ENN EC are invited to pay attention to and participate in the allotment of shares in a timely manner. The main core issues of this allotment of shares are as follows:
Issued by: All shareholders of ENN EC registered in Shanghai Branch of China Securities Depository and Clearing Corporation as of February 1, 2018 after the close of the market on Shanghai Stock Exchange;
Date of Registration: February 1, 2018;
Suspension and resumption of trading of shares: Suspension will continue from February 2, 2018 to February 9, 2018 and resumption will begin on February 12;
Number of shares available to shareholders: Number of shares * 0.25
Share price: 9.33 yuan/share;
Funds required for participating in the allotment of shares: The number of shares subscribed * 9.33 (please refer to Appendix 1: Simulation Calculator for Allotment of shares). No commission, transfer fees, stamp duty, issuance handling fee and other fees are required except for allotment of shares funds.
Payment time for allotment of shares: The normal trading time of SSE from February 2, 2018 to February 8, 2018, and subscription for allotment of shares shall be completed before 3: 00 p.m. on February 8, 2018. Subscribers who fail to make payment within the time limit shall be deemed to have given up the right to subscribe for allotment of shares automatically.
Subscription method: allotment code "700803", allotment is hereinafter referred to as "ENN EC's allotment". During the payment period, payment procedures for allotment of shares can be handled through the SSE trading system in the designated trading departments of stocks by means of online entrustment, telephone entrustment, on-site entrustment of business departments, etc. During the payment period of allotment of shares, shareholders may declare several times, but the total number of allotment of shares declared shall not exceed the limit of the number of shares available to shareholders. (See Annex 2 for specific operation)
Starting from January 30, 2017, ENN EC will continue to publish announcements related to the allotment of shares on the website of Shanghai Stock Exchange (www.sse.com.cn), China Security Journal, shanghai securities news, Securities Daily and other media during the allotment of shares period. Investors holding the shares of ENN EC are requested to pay close attention. In view of the fact that the stock price will be subject to corresponding ex-dividend treatment after the successful allotment of shares, the market value corresponding to the shares that hold shares but do not participate in the allotment of shares will be lost due to ex-dividend.
All investors of ENN EC are kindly requested to make careful decisions, and it is suggested to subscribe in a timely manner to avoid the risk of loss of earnings due to allotment of shares in the short term and to share the Company's value in the long term.
Appendix 1: Link Website of Ration Calculator
Appendix 2: ENN EC Operation Guide for Share Placement Subscription
Key Points: Investors are requested to safeguard that securities accounts have sufficient subscription funds to operate during the trading period within the payment period.
① Open the stock trading software, login trading system
② Enter the entrusted trading interface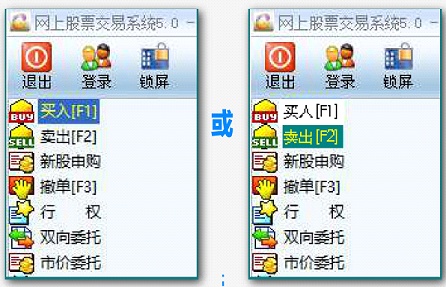 ③ Enter the allotment code: 700803 in the "Securities Code" column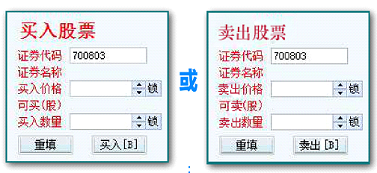 ④ "Securities name" column will automatically display the name: "ENN EC's allotment"
⑤ Column of "buy/sell price" automatically shows the price of this allotment of shares: 9.33 yuan/share
⑥ The number of shares "can buy/sell" will automatically display the maximum number of shares that can be allotted according to the proportion of shares allotted this time.
⑦ Click "Buy/Sell" button to complete the transaction entrustment (subscription funds will be frozen and transferred after successful operation)
Special note: due to the different requirements of the stock allotment operation process of each securities traders trading system, the stock allotment subscription operation may be "buy", "sell" or both. For specific selection of "buy" operation or "sell" operation, please refer to the stock allotment operation process prompt of the securities traders stock trading system to operate in a manner supported by the trading system. If you have any questions, please contact the securities account opening business department for consultation.